Description
Way out in the "boondocks" – as they say out west – is one of Sweden's largest flea markets. It is open one day a year, and what a day that is.
We used to live just next door to this are and it was an event we planned our vacation around.
It would always be a perfect summer day, and billions of people in this field, and we would buy anything from farming machinery to knitted curtains or plastic toys and glass sculptures.
If you were first in a long line you could buy instruments at great discount.
I was never first in line.
I instead bought this. An old beaten toy piano.
You know how sometimes you can feel the joy in a toy? This one had LIVED, man!
Not one single key was working… 🙂
Once I restored it I sampled it using five different mics and with eight round robins.
The toy has been lost over the years, but as you play it you will be haunted by warm and carefree summer days and a lot of laughter. Enjoy!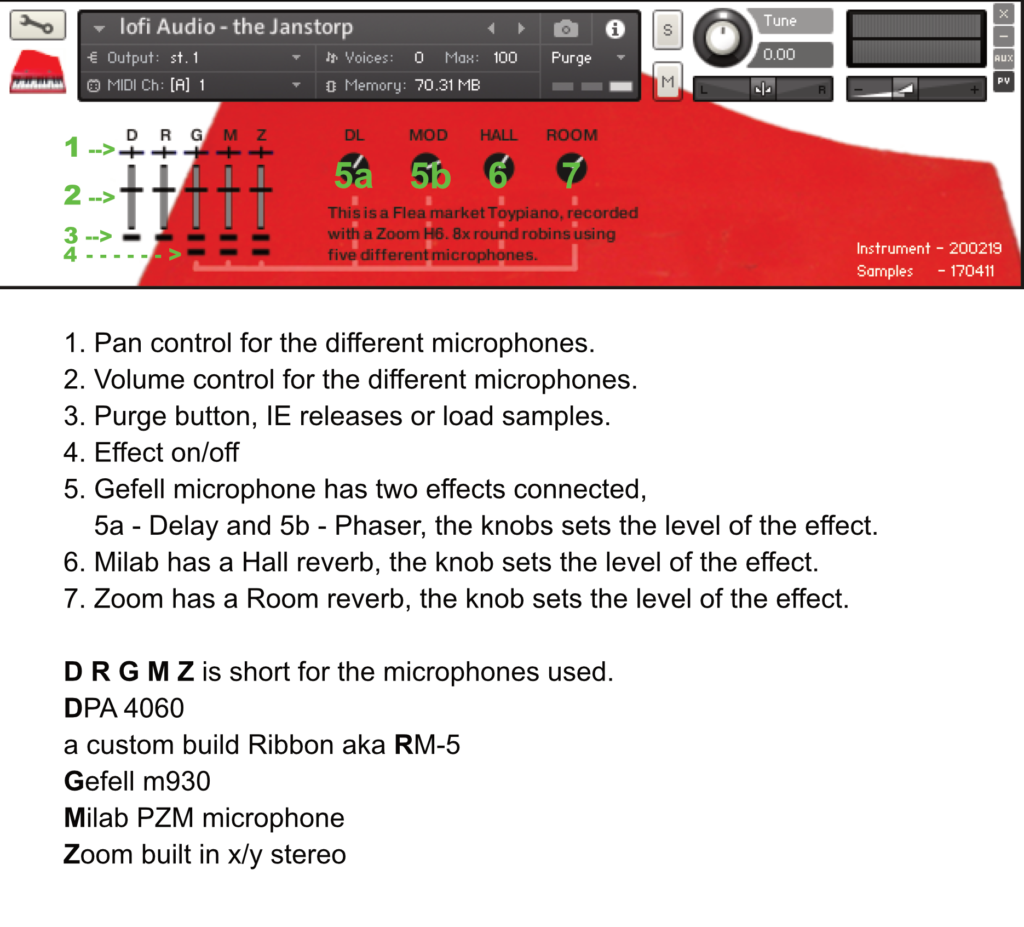 –>Download<– 
the Janstorp for the full version of Native instruments Kontakt 5.6.8 or above.
If above link doesn't work please use this –>
Google Drive backup