Description
This is Skimmer Glass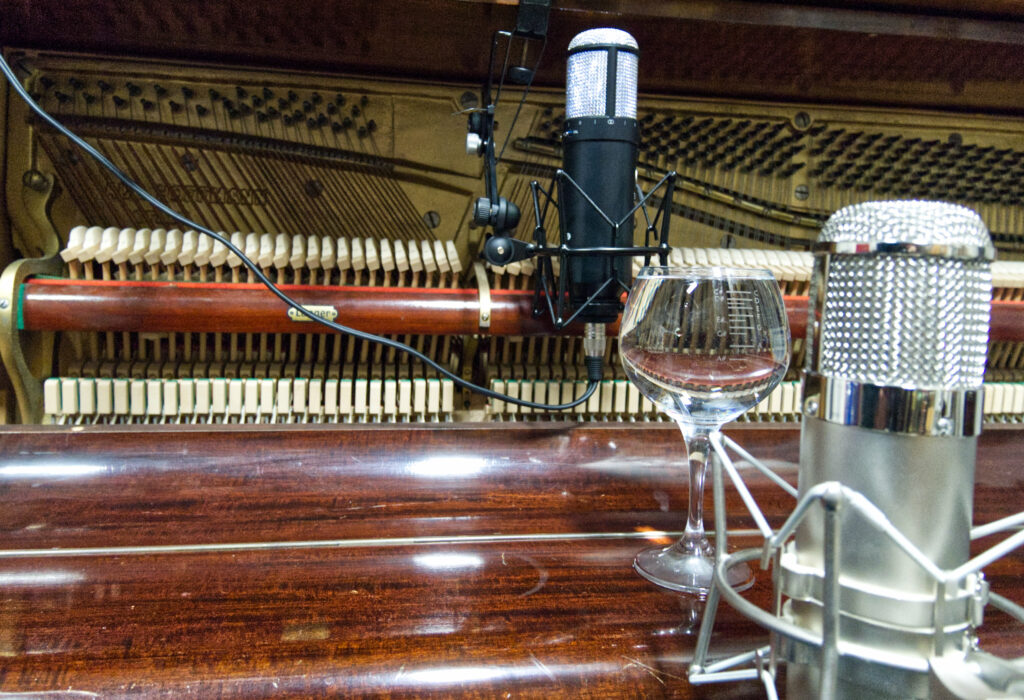 My good friend Eva travelled – pre-corona – the world as a guide. One time she got us wineglasses from the Sidney Opera House. Glasses with lines that tell you what pitch you'll get if you fill them to that point. Hours of fun 🙂
For this project I recorded one glass with several microphones.
A pair of DPA 4011 in x/y stereo, a Townsend L22 in stereo and a Stam U47 for the mono feed.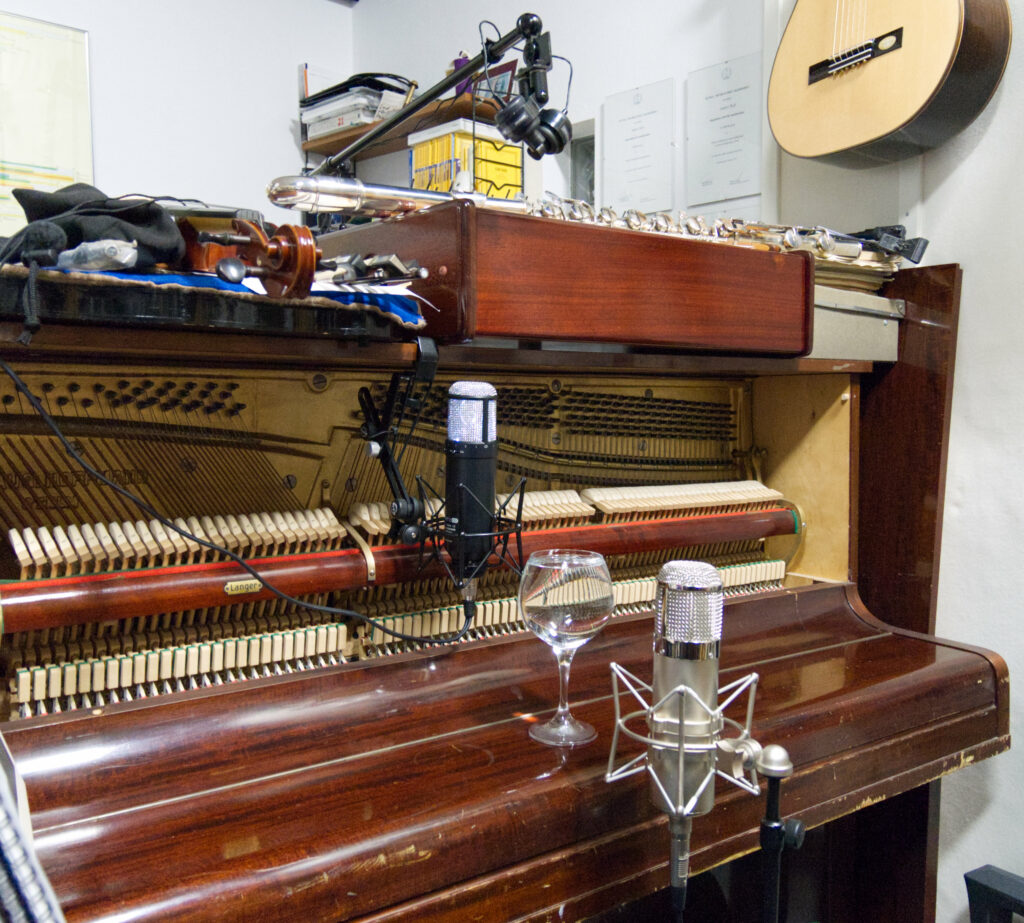 The recordings lasted roughly a minute per note and I recorded every note twice.
The L22 and U47 are forward sounding, the DPA's are reversed.
Recorded range is shown in green.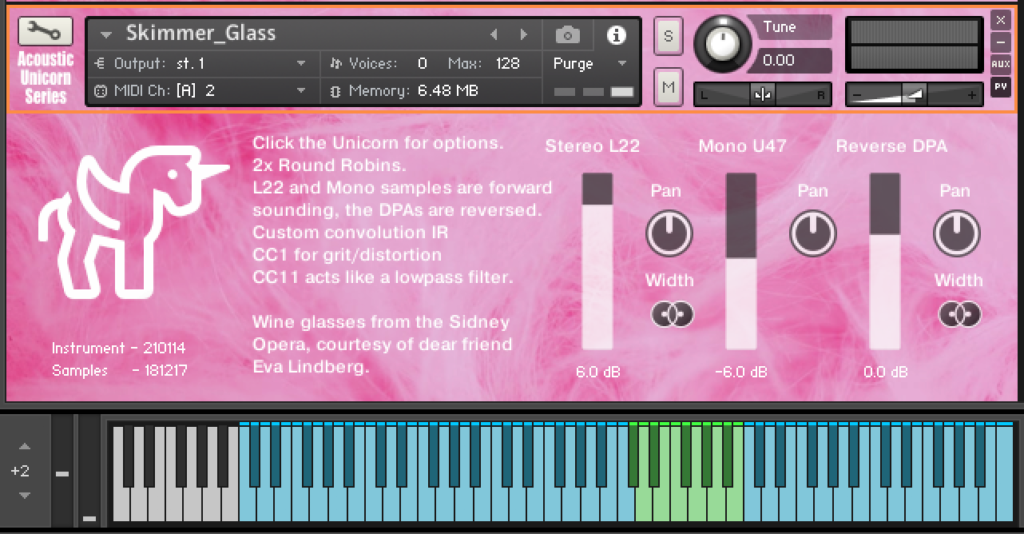 Click the Unicorn for Delay and Reverb controls and a custom Convolution Reverb.
Modwheel controls the overall volume.
Here's a quick walkthrough/demo:

This virtual instrument was specifically made for the Swedish show "Festen".
https://www.svtplay.se/festen
Have fun!
–>Download<–  Acoustic Unicorn Series – Skimmer Glass for the full version of Native instruments Kontakt 5.4 or above.