Description
This is Skimmer String
The last uploaded but first created "Skimmer" instrument is a Santoor or a hammered dulcimer.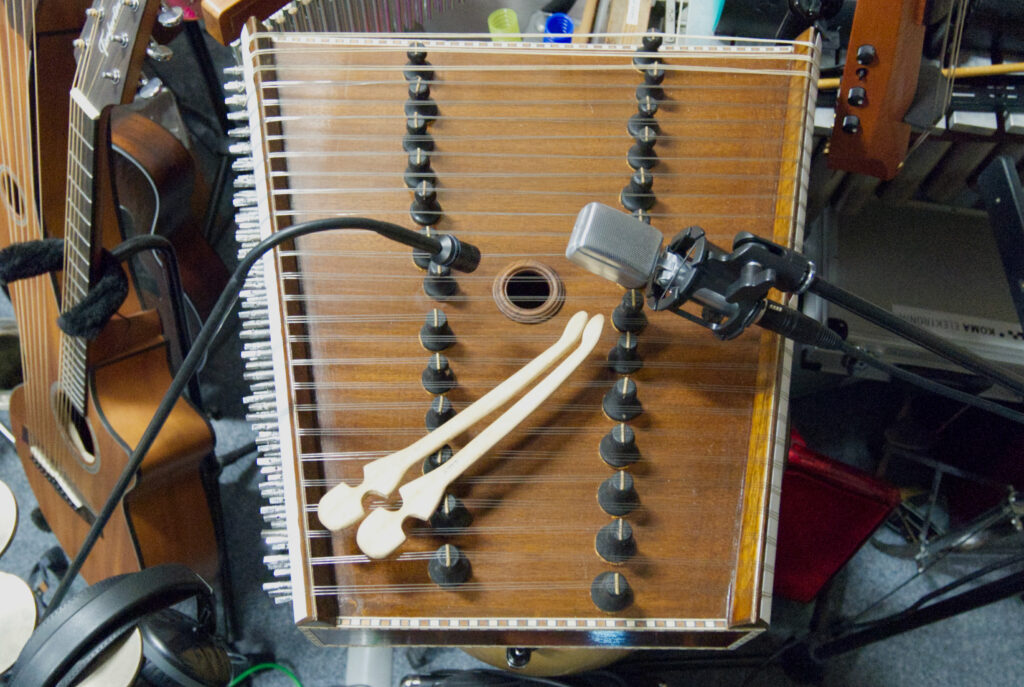 Oddly enough bought from a nearby beauty saloon, don't ask.
The articulation is tremolo and each note was recorded for roughly 1min 45 seconds.
If you play really short notes and up the release volume you'll get at more of a classic dulcimer sound.
Recorded with a DPA4011 condenser and a Reslo Beeb ribbon mic.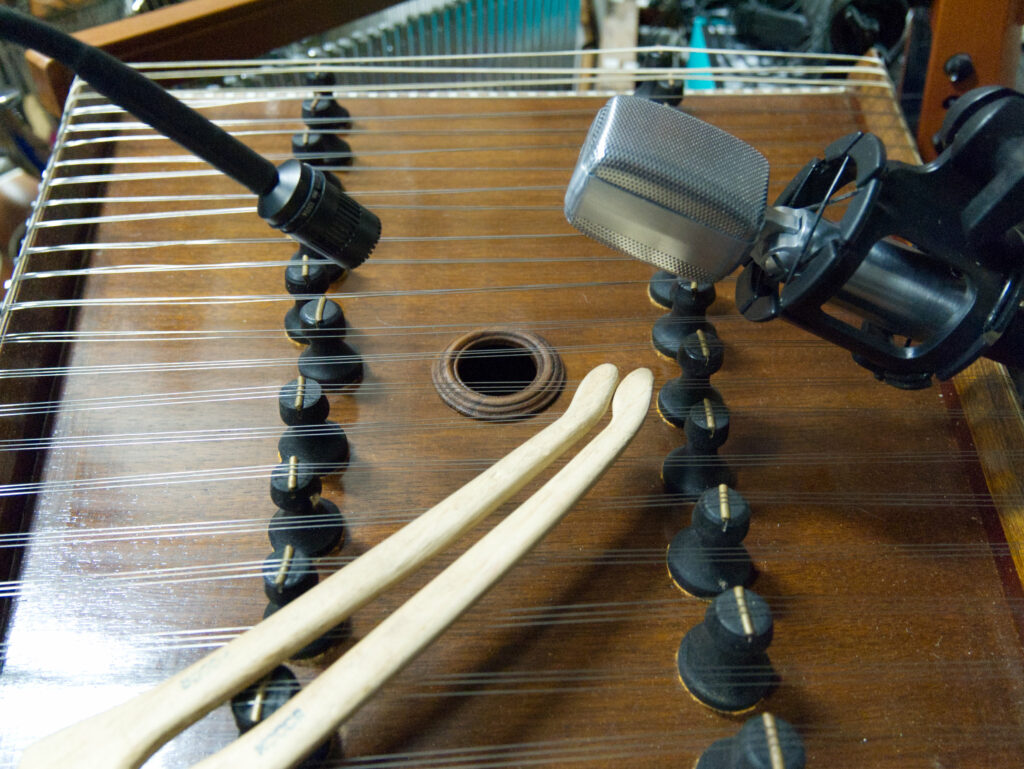 The recorded range is shown in green,
Modwheel controls the overall volume.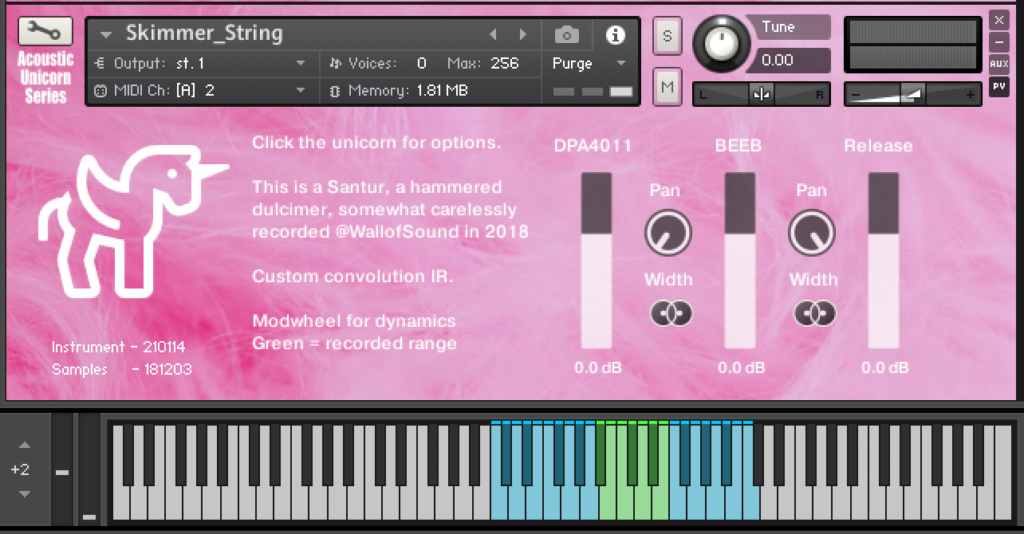 Click the unicorn for a custom Convolution Reverb, great for those low volume tremolos.
Here's a quick walkthrough/demo:

This virtual instrument was specifically made for the Swedish show "Festen".
https://www.svtplay.se/festen
Have fun!
–>Download<–  Acoustic Unicorn Series – Skimmer Glass for the full version of Native instruments Kontakt 5.4 or above.