Description
Years ago I stumbled across a beaten up little toykeyboard.
"The Amazing Animal Keyboard", was its name.
It sat on my shelf for days, weeks, months until one day a Tv-show that I was creating sound effects for needed its magic. Well magic is a bit of an exaggeration.
I needed goofy sounds.
Period.
Whilst recording the needed "goffy sounds" I also took the time to capture all of the keyboard's different presets.
Now years after the recording session and long after the show has been forgotten I present to you the "Amazing Animal Keyboard" for Kontakt 5.0 or above.
Recorded with a Neumann KM140 in 44.1kHz/16-bit, no post production whatsoever. What you hear is what you..
Interface: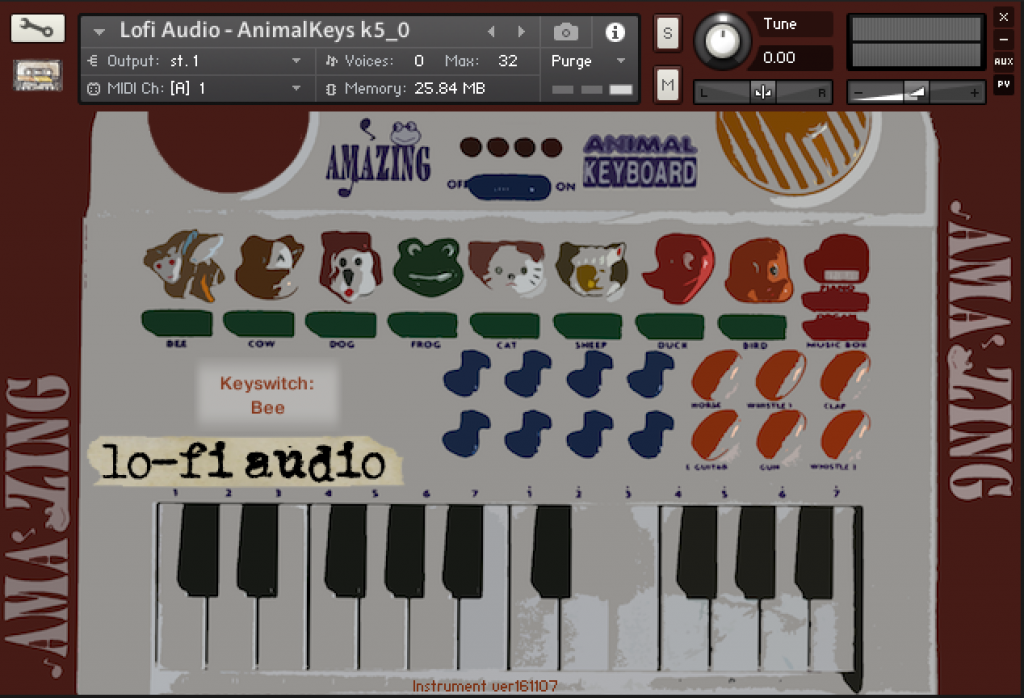 Feel free to download the files, links below.
Subscribe to the mailing list or use the Shop to get news and updates with direct links to updated instruments and other gems
Download Amazing Animal Keyboard for the full version of Native instruments Kontakt 5.0 or above.